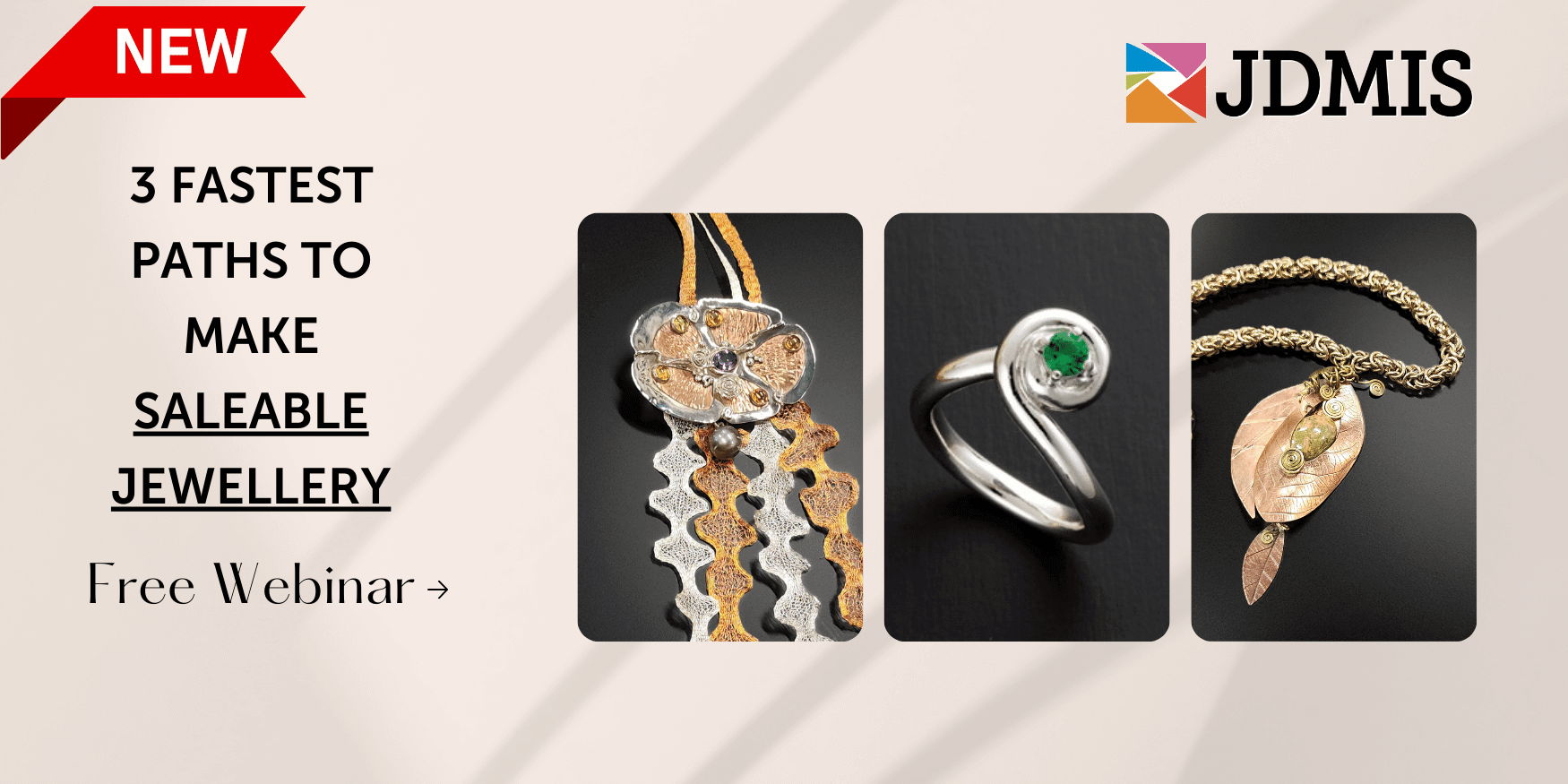 Are you feeling the pull to unleash your creativity beyond the confines of a conventional nine-to-five? Many professionals yearn for that gratifying journey where their vocation is also their passion. If you're dreaming of swapping spreadsheets for gemstones and coffee breaks for creative bursts, our on-demand webinar is your first step towards a career that celebrates your artistic flair.
We would like to invite you to join us for an insightful webinar from our expert instructors. Learn how your passion for creativity can become not just a hobby, but a thriving career & how JDMIS' curriculum could be a game-changer for you.
Who is this for?
Creative individuals seeking an outlet outside of their mundane job routines.
Aspiring jewellery artists looking for a platform to express their artistry.
Entrepreneurs at heart who dream of launching their own jewellery line.
Crafts enthusiasts who want to turn their passion into a profitable venture.
Sign Up For Free
Here's what we'll cover:
The Unconventional Spark: The perks of working in jewellery
Hear Alex's story of trading code for carats and how his search for creative satisfaction led him to the fulfilling world of jewellery.
Crafting with Love: The Art of Metalsmithing
Join Tanja as she takes you through the art of transforming raw materials into expressions of emotion and symbols of everlasting moments.
Innovation at Your Fingertips with Powder Metallurgy
Explore the accessible techniques of metal clays and witness how they open up a world of creativity with minimal barriers to entry.
Quickly create values with Fashion Jewellery Art
You don't always have to produce materials from scratch. Learn how to quickly create high-value jewellery using Fashion Jewellery knowledge of stringing, weaving, selection and arragement of pre-made materials.
Carving Your Path: the JDMIS' curriculum
Get an overview of JDMIS's tailored educational paths that cater to varied aspirations, from hobbyists to those aiming for a professional pivot.
Instructors' profile
Join Tanja Sadow and Alex Zupancich from JDMIS as they share their personal transitions from conventional careers to the vibrant world of jewellery. They understand the desire to create, the need to be seen, and the drive to build something that's truly your own. This isn't just about learning a craft; it's about reshaping your life around your passion and making every piece of jewellery a testament to your unique journey.
Tanja is an award winning jewellery designer & gemmologist with more than 4 decades of experience educating the jewellery industry across 4 continents. Dean and founder of JDMIS, Tanja works with aspiring artisans as well as top jewellery brand team members to help them achieve brilliance in their careers.

Read More
Alex has been training designers and business owners from the region in 3D jewellery design and manufacturing since 2008: building the CAD/CAM skills of over 400 jewellery professionals. He graduated from Duke University with a Bachelors'degree in Computer Science, Marketing and Management and from INSEAD with a Masters' Degree in Business Administration.

Read More

Reserve your slot via the form below.
Exclusive bonus for the first 50 signups: receive a complimentary 47-page Gems & Jewellery Guide (worth $40) authored by JDMIS' Dean and Jewellery Expert, Tanja, herself! It's a treasure trove of knowledge, bursting with vibrant images that bring the text to life. A perfect companion as you watch the webinar, it's also a perfect guide before your next gems & jewellery shopping trip.