Looking for a creative outlet or business idea that will allow you to express your passion for arts and design? If you enjoy hands-on work and love exploring with a wide range of tools, then creating jewellery in metal arts might be your next exciting adventure. This structured programme with its accelerated pathway will transform you from a beginner to a metal artist who can create without limit in a matter of months!
A Certified Precious Metal Artist possesses a deep understanding and appreciation for work with precious metals. You will learn to master both new technologies and traditional metal work techniques, to give you the skills and confidence to produce unique and remarkable jewellery creations.
Why jewellery?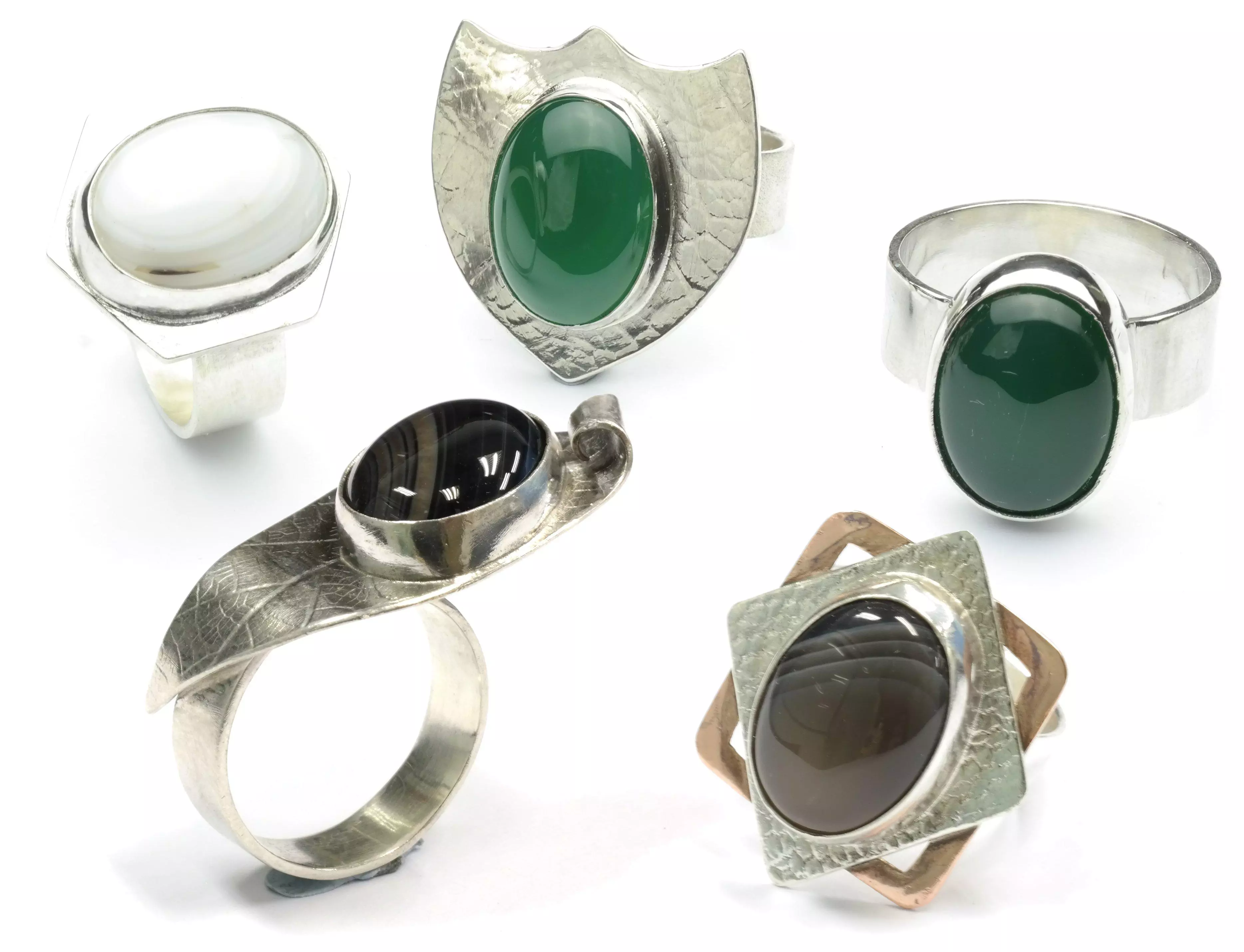 Jewellery enjoys a unique selling proposition across the world, given its relevance for everyday wear and importance in cultural representation. Part fashion and part investment, jewellery is by far the most significant contributor to global sales of personal accessories and is worth more than half of the 500-billion-dollar luxury industry. This sector is still growing annually, with the value of the global jewellery market expected to increase at nearly double the growth rate of other segments in the luxury market.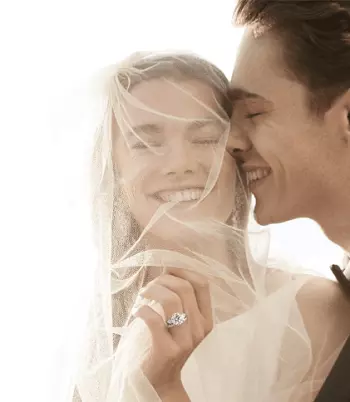 On top of the exciting growth opportunities in the market, jewellery is such a happy industry to be in. Celebrating some of the most significant occasions in people's lives, jewellery designers and jewellers work with customers to create sentimental gifts, and connect with their clients in ways that no other product can. Furthermore, there are many perks to becoming a jeweller – jewellery has high intrinsic value, and slower and easier-to-manage fashion trends compared to clothing. There is also a ready market for unique, one-of-a-kind pieces. Beyond that, jewellers get to enjoy working with many new and interesting raw materials, cool tools, and even travel all over the world to source for quality materials or meet clients.
Individuals who like working with their hands or enjoy having direct connections with their customers will definitely find significant satisfaction in joining the jewellery industry. If you are someone who is creative, appreciates quality and luxury, and possesses an entrepreneurial spirit, then jewellery is for you!
Certified Precious Metal Artists:
fabricate jewellery with a variety of precious materials
produce unique designs using advanced techniques
combine skills from multiple disciplines to create unique masterpieces or reproducible lines of jewellery
create according to their own styles, or work efficiently with clients to develop bespoke creations.
Meet our alumni
JDMIS' thousands of past graduates come from all walks of life - many are mid-career professionals who successfully pivoted and found more fulfilling jewellery careers and businesses after graduation.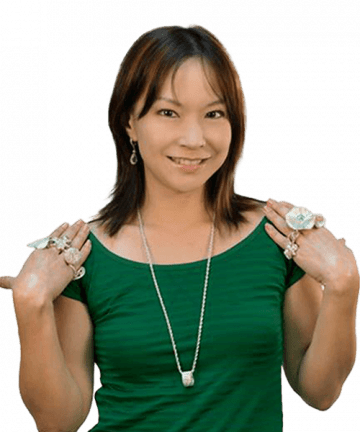 Joanne Low - From lawyer to jewellery artist
When Joanne Low left her job as a lawyer with British Petroleum Co. after the birth of her second son, running her own jewellery business was not at the top of her mind...The idea of enrolling in a jewellery-making course was sparked rather unexpectedly when the stay at home mum was sitting with a box of beads from Toys R Us she had bought for her then four year-old daughter. Equipped with good technical skills from the various courses at JDMIS, Joanne went on to start her own jewellery line, Joanne L. Created for the contemporary, cosmopolitan woman...
Read more
The course structure
This programme provides you with a broad array of creative and challenging metalwork projects, structured time to practice and refine critical skills, and exposure to design and industry knowledge.
JDMIS' curriculum is entirely modular. You can choose to complete the skill-based Certificates that suit your needs the most at your own pace. The Diploma will be awarded once all Certificates have been completed.
This Diploma consists of 6 Certificates (Eligible for SkillsFuture Funding):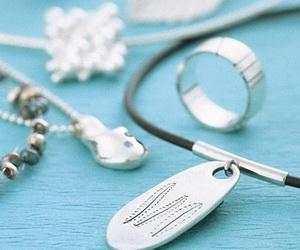 NM100 - New Metals 1
Creative Silver Modelling
Using latest powder metallurgy technology, shape & fire 999 silver metal clays into a variety of fine jewellery designs. Apply stone-setting & finishing techniques to produce superior pieces suitable for commercial sale. Includes tools/materials. 30 Hours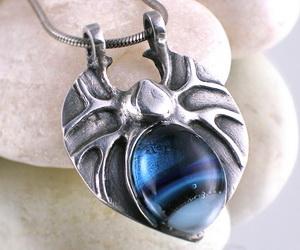 NM200 - New Metals 2
Sculptural Design & Mixed Media
Refine core modelling skills to produce accurate & more intricate designs. Build experience incorporating findings & expanding design options with glass fusing, glass setting & UV resin techniques. Includes tools/materials. 30 H0urs [Requires NM100]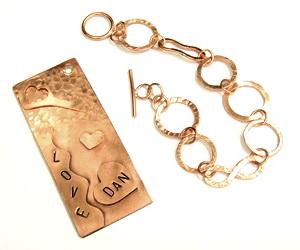 MS100 - Metalsmithing 1
Foundation Metalwork Skills
Develop foundation skills to create fine jewellery using traditional techniques: piercing, soldering, rolling, drawing, filing, polishing, using sheet metal & wire in Copper & Sterling Silver. Basic bezel setting. Includes all Tools & Materials. 30 Hours.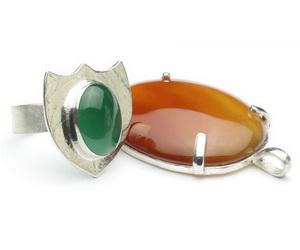 MS200 - Metalsmithing 2
Interm.Techniques & Basic Setting
Create pedestal prong settings for cabs, master cold connections, see basic filigree & granulation techniques. Hand form a signet ring & incorporate flush set gems. Learn to create hinges & movable parts. Includes Tools & Materials. 30 Hrs[Requires MS100]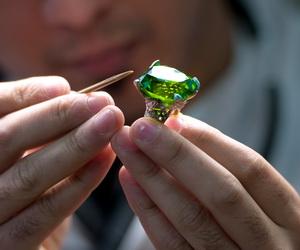 GT100 - Trade Practices 1
Gem & Jewellery Trade Secrets
Discover the secrets of the jewellery trade: Learn gem origins & trade practices; handle an array of popular & lesser known gems available in today's markets. Understand valuation & comprehend the breath of this topic. Includes Tools & Materials 30 Hours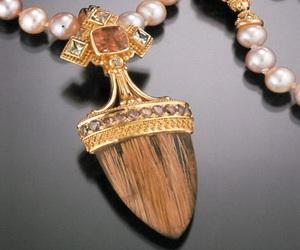 FT100 - Fashion Trends 1
Epic & Contemporary Trends
Explore significant periods in history that affected jewellery, gem & metal popularity. Take inspiration from the past to discover your favorite choices and identify how to combine your selections to produce your own unique style. 30 Hours.
This Diploma comes with an optional 'Enhanced' variation that includes 2 projects and has an additional fee of $1,860.
Schedules
As JDMIS Diploma curriculum is entirely modular, participants can start any time by enrolling in one of the 30-hour Certificate components listed above. Please visit the Certificate pages or contact our Admission for more information.
Need advice? Our Admissions team is here to help.
Expert instructors
These industry veterans have many years of experience building successful careers of their own before joining JDMIS to impart their wisdom to the next generations of aspiring jewellery artists and entrepreneurs. Learning from experts in the field will save you hundreds of hours of trials and errors so you can jumpstart your career or jewellery venture in matters of months!
A former corporate trainer and speaker, Wahab is also a passionate jewellery artist specializing in wire sculpting and fabrication using powdered metals. Wahab is an accredited jewellery professional with GIA and brings over 15 years of experience in these specialities to the JDMIS Precious Metal Arts and Fashion Jewellery Arts programmes. Many of his most unique design styles are self taught and he shares these with his Thread and Wire and Metal Clay students on a part-time basis.

Read More
Tanja is an award winning jewellery designer & gemmologist with more than 4 decades of experience educating the jewellery industry across 4 continents. Dean and founder of JDMIS, Tanja works with aspiring artisans as well as top jewellery brand team members to help them achieve brilliance in their careers.

Read More
Student testimonials
It's easy to make your own jewellery instead of buying. Metalsmithing for the win!

- Li Yen L. (Singapore)

I join to make pretty things for myself and my friends. It keeps me happy.

- Michelle C. (Singapore)

I especially like metalsmithing. I just love to fire and shape things... (Going to) create nice pieces and make some monies!

- Angie

So much fun using clay to create jewellery. Creativity and innovation infused to create a master piece of our own.

- Vani M. (Singapore)

Hands on, messy, very satisfying

- Louise (UK)

Highly recommended course to get your hands-on experience in jewellery related education. I will use my skills for hobby projects.

- Calvin T. (Singapore)

I like that I can get "my hands dirty" with hands-on experience.I really enjoy metalsmithing and working with silver! I am very inspired to continue metalsmithing and learning more at JDMIS because I had a fantastic instructor.

- Ow J.W. (Singapore)

Class was interesting, pieces made during class was as good as it was purchased. Materials for class were included in the fees which makes it good value.

- Agnes S. (Singapore)

I think the thrill of learning metalsmithing techniques for the first time was my best experience. (JDMIS is) the best place to take a course. You will not be disappointed.

- Arathy S. (Singapore)

All is good! Absolutely enjoyed the classes!

- Jocelyn L. (Singapore)

You get to do a lot of things with your hands and take home your own jewellery.

- Doris R. (Germany)

Friendly and encouraging atmosphere...This course will help me communicate better with the goldsmiths who will be working on my jewellery designs.

- Swapna K. (Singapore)

Excellent grounding in safety, tool usage, techniques. Well worth the time.

- Eli S. (Singapore)

My favourite is still Metalsmithing at this point. I enjoy spending hours crafting beautiful pieces of arts from raw silver sheets and wires.

- Sylvia K. (Singapore)

There is a wealth of information in these courses...Tanja is a very very knowledgeable instructor with lots of patience and enthusiasm in the subject. Very infectious. The blended learning is an extremely helpful and a wonderful mode of learning. I am thoroughly enjoying this course and look forward to participating in the next level. Thank you Tanja!

- Angeline K. (Singapore)

The course is great, really enjoyed it, thank you :)

- Pui Yan C. (Singapore)

I like both New Metal and Metalsmithing courses. I like them both: very practical and hands-on and able to make jewellery pieces on my own.

- Jenny L. (Singapore)

You can put together your creativity to come up with something amazing all by hand!

- Takami K. (Japan)

I just made a ring for personal use and it was impressive as I did not imagine I could do it out of metal clay.

- Patrina L. (Singapore)

Love this course; it's informative and great! Will definitely come back for refresher lessons. It's worth every penny, and they should join as they will learn a lot and it's very applicable! Metalsmithing is my favorite course because it's very hands-on and fun with great instructors! It will be useful to make fine jewellery, which is my goal!

- Shihua L. (Singapore)

With New metals, I have the freedom to make what I want!

- Verner J. (Singapore)
Request More Information
Course gallery
About JDMIS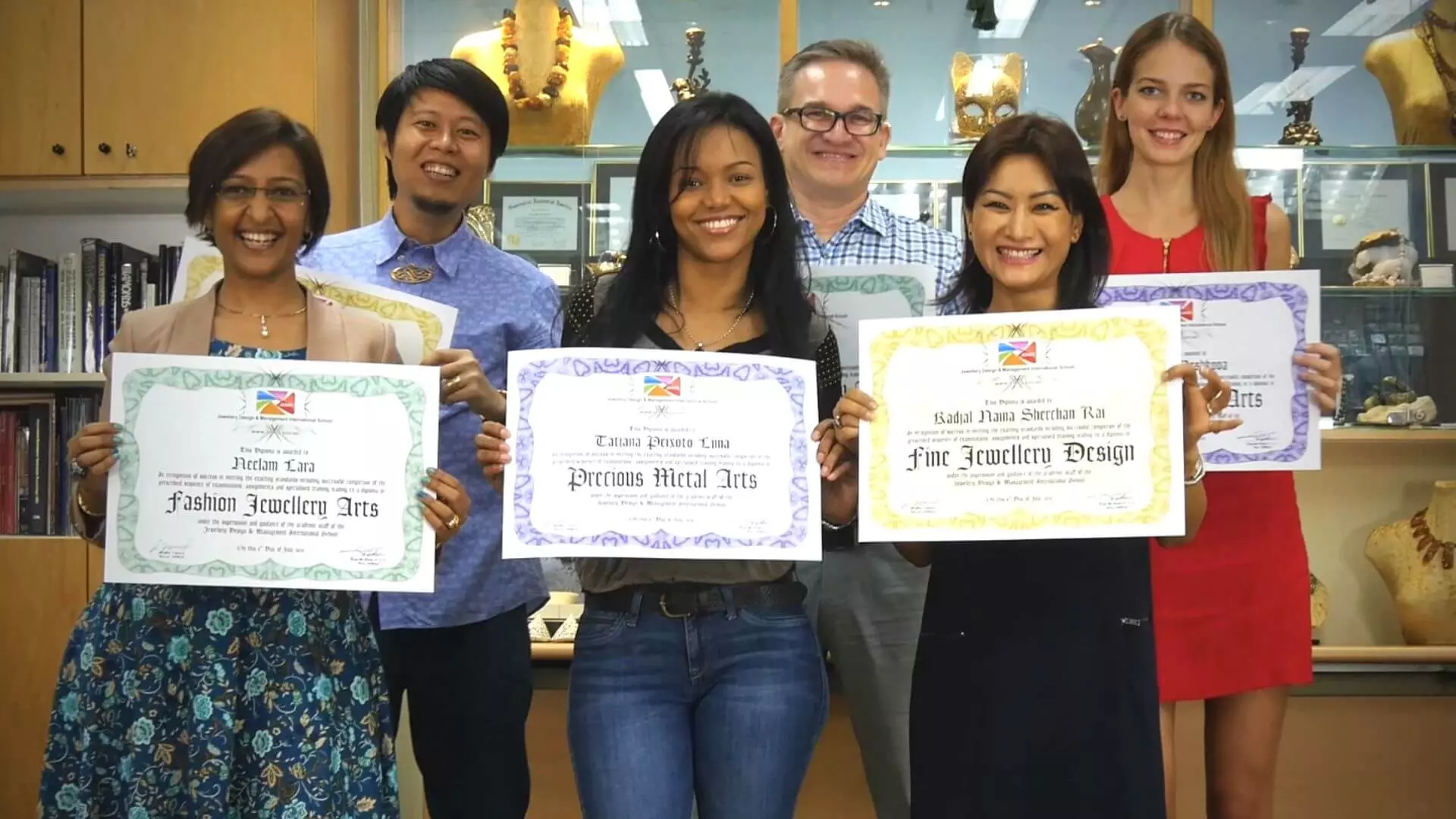 Founded in 2007 by Gem & Jewellery Expert Tanja Sadow, The Jewellery Design and Management International School in Singapore has provided education in the jewellery arts to local and foreign students in the region. Since then, JDMIS has grown into an established regional training brand, delivering exceptional jewellery education to individuals from over 42 different countries and training the best local and international brands.

4,700+

Certified graduates
Grow beyond the classroom with industry experiences
The Creative Jewellery Studio

JDMIS has established and maintained the CJS which is a unique designer co-operative supported by JDMIS and operated by its graduates. CJS designers create fine and fashion jewellery from $200 to $20,000 and have been featured around the island at venues such as Takashimaya, Isetan, Design Orchard and many more.

Singapore International Jewelry Show

The SIJE is an annual jewellery event where jewellery artists, designers, and manufacturers from Singapore and all over the world converge, showcasing the latest jewellery designs and the finest collections of precious gemstones. As a regular exhibitor at SIJE, JDMIS invites enterprising graduates to participate in our showcase for greater brand exposure and sales opportunities.

Bali, Indonesia - Pearl Farm

Visit Atlas Pearls, one of the top producers of the highly sought after silver and white South Sea pearl. Learn about the pearl farming process, find out how pearls are valued and matched

Sri Lanka - Mines & Gem Markets

JDMIS industry partner Sapphire Capital Group, with established businesses in the Sri Lankan lapidary, gem trading and logistics industries, participants have the rare occasion to explore the gem trade in Sri Lanka

Hong Kong - Jewellery & Gem Fair

Participants travel together to the Hong Kong International Jewellery Show, the largest jewellery exhibition in the world. It is a great opportunity to network with wholesale gem, jewellery and equipment suppliers and meeting fellow entrepreneurs.
Frequently asked questions
General FAQ: When was JDMIS founded?

+

The JDMIS is a school founded in 2007. It has grown out of the previous professional training organizations started by the JDMIS Dean Mrs. Tanja Sadow and has been operating in Singapore since 1995. Since then, JDMIS has trained over five thousand graduates in Singapore and the World.

General FAQ: Where is JDMIS located?

+

The JDMIS facilities consist of four dedicated classrooms/makerspaces, a large student lounge/resource area, administrative facilities and a specialized retail area for students to practice their merchandising and sell their pieces. All are located in a spacious newly renovated space at 111 Middle Road #01-03/04 National Design Centre Singapore 188969

General FAQ: What are the school and class capacity?

+

In an individual class you will have at least 5 classmates depending on the type of course and method of presentation. For any skills based courses, the school maintains a student-to-teacher ratio of 12:1 or better. The school's student workshop and seven classrooms have a total capacity of 60.

General FAQ: Who conducts JDMIS' courses?

+

Mrs. Tanja Sadow, Dean of the JDMIS will be supervising your classes and providing key instruction. Her team of expert jewellery instructors will be working with students throughout the courses to ensure everyone understands and successfully completes the project work.
Click here to go to the Academic Leadership page

Diploma FAQ: I already have a business degree/experience with jewellery fabrication - can I get credit for some diploma modules?

+

The answer to this question depends on the courses you have completed, your transcripts and/or proven abilities. In principle, the JDMIS does not want to force its students to sit though courses in subjects with which they are already proficient; we are concerned about placing our students in advanced classes if they do not have an adequate foundation - as such it is our policy to review each request on its own merits.

Make sure you identify the modules you would like to receive credit for in your application form and provide as much supporting information as possible. Our admissions board will review all requests individually and reply within 4-8 working days.

Diploma FAQ: How much do the courses cost?

+

Our diplomas cost between SGD 10,800 to SGD 12,800, inclusive of GST, registration and application fees. Our pricing policy is such that we include all tools and materials you will need to complete your coursework.

Your only additional costs are for materials you intend to use in your self-study or personal projects. Furthermore, the tools you receive as part of your course are yours to keep - our students leave our diploma courses with the skills and equipment they need to create unique and high quality jewellery.

For more information about the price breakdown of our Diplomas, please click here

Diploma FAQ: How can I pay for the diploma course?

+

For application and registration fees, we accept many payment methods, if you want to pay over the phone the head office can accept Visa & Mastercard. If you visit the office, they can take any credit card, NETS or Singapore dollar cheque. If you use internet banking, we also accept local bank MAPS transfers and international wire transfers.

Foreign students are required to may their tuition payments to a third-party escrow service provider authorized by the Consumer Association of Singapore. This escrow payment is a requirement for the issuance of Student Passes by the Singapore Immigration & Checkpoints Authority and provides additional protection for students. Complete details of the escrow payment process are provided upon your admission to the JDMIS together with your letter of acceptance.

For Singaporean students or permanent residents, escrow payment is also an option (and is recommended for the additional prodection it provides) however it is not required. Regardless of your choice to use escrow, for your tuition fees, the JDMIS recommends TCC, a local credit union that provides very competitive educational loans. If you would like more information on this we can email you their details or ask one of their credit consultants to call you. Alternatively you can approach your bank and ask them about educational loan programs. They will typically disburse payment upon completion of a credit check and receipt of your letter of offer from the JDMIS; this process can take up to 3-4 weeks so be sure to apply early.