Even after you've completed your course, JDMIS is there to support your growth as a Designer and Entrepreneur.

As an added benefit to our students, JDMIS has established and maintained the Creative Jewellery Studio (CJS) which is a unique designer co-operative supported by JDMIS and operated by its graduates. CJS designers create fine and fashion jewellery from $200 to $20,000 and have been featured around the island at venues such as Takashimaya, Isetan, Design Orchard and many more.
Also a registered precious gems dealer in Singapore, CJS serves as an entrepreneurship incubator for JDMIS' graduates who are just starting to craft their businesses from scratch. It offers unique opportunities to our graduates by providing them with a conducive retail environment, logistic support and online and social media presence.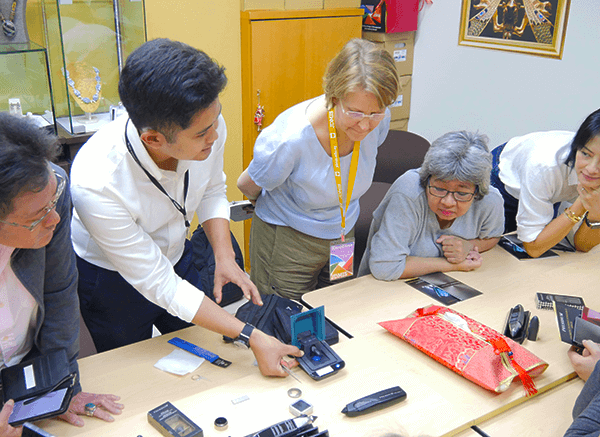 In addition to our own active community of jewellery artists, JDMIS also hosts monthly Meet-the-Industry sessions where participants get to meet established professionals in the jewellery industry.
There is no lack of opportunities for aspiring entrepreneurs like you to network and build important connections with experts in the industry.
With a vast pool of resources available for you at JDMIS, you definitely won't be alone in figuring out how to start your business and make things work.
To learn more about the Creative Jewellery Studio and the latest products, please visit their website https://creativejewellerystudio.com/ or physical showroom located within JDMIS Campus at 111 Middle Road #01-03/04 National Design Centre Singapore 188969.