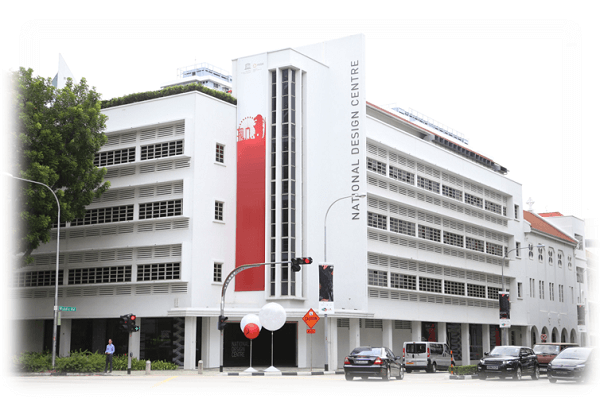 We are honoured and excited to announce that JDMIS has relocated to our new campus at the National Design Centre (NDC)! The NDC is a hub for design-focused showcases and programmes, and we are proud to be setting up our jewellery training programmes and jewellery makerspace in the focal point of all things 'design' in Singapore.
Located in the arts, cultural, learning and entertainment district of Bras Basah-Bugis, the NDC is also home to the Design Singapore Council, the national agency for design whose mission is to champion the use of design to grow businesses, spur innovation and improve lives.
Easily accessible location
Located at 111 Middle Road, this venue is easily accessible by public transport with three MRT stations within walking distance.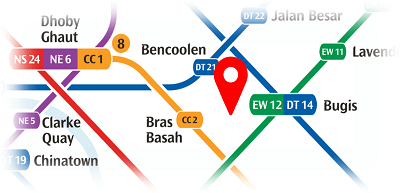 With several shopping malls, a hawker centre (Albert Food Court), and many other restaurants and cafes just a stone's throw away, there are countless lunch options nearby.
From April 2023, the Jewellery Design and Management International School operates four dedicated makerspaces/classrooms at Singapore's National Design Centre. There is also a specialty retail store (the Creative Jewellery Studio) where students can practice their merchandising skills and sell their creations after graduation!
Take a quick peek at JDMIS' new campus at 111 Middle Road:
The Front Entrance Of JDMIS And The Creative Jewellery Studio
Welcome to the Gem Vault, a training room for Gemmology and Jewellery Design and is a makerspace where your creativity in design is sparked.
The Gem Vault is a treasure trove that contains over 1,800 gem and jewellery exhibits, as well as a library of jewellery books specially curated by Tanja Sadow, the Dean and Founder of JDMIS.
Welcome to the Emerald Room, a specialised workshop for budding metalsmiths and a makerspace for crafting metal jewellery.
The Emerald Room houses a wide variety of basic and advanced tools and equipment to enable you to turn your vision into reality. Your only limit is your imagination as you manipulate precious metals into wearable artworks.
The Amethyst Room is a training room for Digital Jewellery Design, and a makerspace where creativity transforms into beautiful jewellery art.
Unleash your creativity in this dedicated space for Digital Jewellery Design where innovation meets tradition, and where your imagination can take flight. This is not just a room - it's a launchpad for your journey into the fascinating world of jewellery design.
The Sapphire room is a training room for the Fashion Jewellery Arts and New Metal Arts and a makerspace where one-of-a-kind jewellery pieces are handcrafted.
Embrace your artistic side in the Sapphire Room which is fully equipped with a wide array of hand tools and equipment used for molding metal clays as well as a display of fashion jewellery exhibits to inspire your creativity.
The Creative Jewellery Studio (CJS) is jewellery retail store and an entrepreneurial incubator for JDMIS' jewellery graduates.
Specially established for JDMIS graduates, the Creative Jewellery Studio provides a conducive retail environment, logistic support and online and social media presence for aspiring jewellery entrepreneurs.